Consultation Process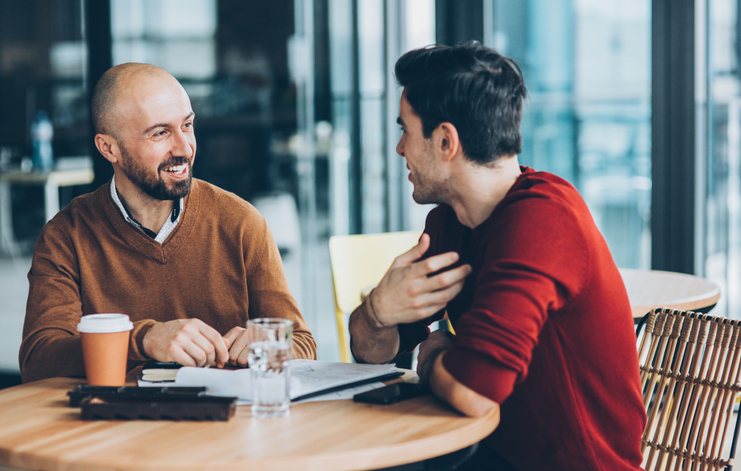 The consultation process is a 5-step process …
Step 1: Listen
We sit down, you talk; I listen. What are your goals? What are your concerns? What are you currently doing? What keeps you up at night? The goal is for us to learn where you are and where you want to go so that I can potentially help you find the best path to get there.
Then, we turn the tables and you are free to ask me any questions you'd like.
Step 2: Homework (Mine, not yours)
Using financial planning software and other resources such as Morningstar and S&P Stock Reports, I begin to draft up a game plan that will help you get on the right path. It stays in draft form because it is never really done – it is always a work in progress.
Step 3: Fine Tuning
We meet again to go over the plan and see how it fits. We may need to work on it a little; maybe I misunderstood you, maybe you have a pre-conceived idea that needs clarification, etc. The goal in step-3 is to make the plan into something we all agree is right for you. For more complex plans, we may have to repeat step-2 and step-3, or bring in other experienced professionals in estate or tax planning. Bottom line, we take the time to get it right, and you're the boss!
Going forward, as my employer, you can expect:
An annual review – on any journey you need to check your progress and make course corrections. We can re-evaluate if your goals have changed, discuss if there's anything new in your life that may affect your overall game plan, check to make sure your current asset allocation is still suitable going forward. We can evaluate, based on the current market, world, and economic events if we should do anything different. Assuming we did things right the first time, all we should need to do is a little tune up.
Regular Calls – depending on your needs, I will call you once a month, two months, or once a quarter to do a quick review over the phone. For this I have found my Website portfolio review tool to be quite helpful.
Availability – Remember, as your financial consultant, I work for you. If you need anything – and I mean anything – call me! In most cases I will return your call within 24 hours. My goal is as soon as possible.
Step 4: Implementation – The dreaded paperwork
This sometimes can be tacked onto the back of step-3 and other times it requires a 3rd meeting. Remember, we move at your pace. I am the one applying for a job, you're the boss – you decide if and when you hire me.
Step 5: Thank you for the job
Up until now you have paid me nothing. You don't pay an interviewee for interviewing for the job, you start paying him once you hire him. Thanks again!
In most cases I work for a fee*, or a percentage of assets, all fully disclosed back in step-3. The reason I like fees is simple: it puts us on the same page. Your account does well, my paycheck increases. Your account does poorly, my paycheck decreases. It also helps when we need to make changes because we look at what's best for you, not the cost.

*Fee based services offered through LPL Financial